ELMO Rewards & Recognition
Become a champion of success. Reward and recognise employees who go above and beyond with ELMO rewards and recognition software.
Why choose ELMO Rewards & Recognition?
Elevate your organisation's culture with ELMO Rewards & Recognition. Build a culture of recognition and pride by empowering employees and managers to openly appreciate and acknowledge the outstanding efforts and achievements of their peers.
How can ELMO help you?
Recognise success
Foster a supportive and positive work environment that ignites employee engagement and fuels your team's success.
Give shout-outs
Enable employees to recognise their peers' accomplishments and successes through recommendations on their employee profile.
Mark milestones
Employees can receive trophies to celebrate achievements and milestone moments, like work anniversaries or completing learning courses.
What our customers say
The biggest benefit however has to be the experience that employees are now afforded through having an amazing engagement tool at their fingertips. I'd highly recommend ELMO to any business looking for a best in class HRIS.
Melanie Woodward
- Chief Financial Officer at Master Electricians Australia
View Customer Stories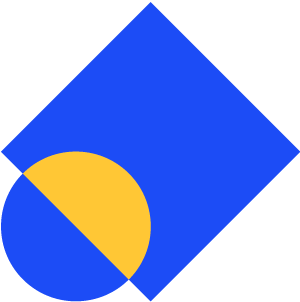 Celebrate excellence
From Employee of the Month awards to other notable achievements, our pre-configured workflows make it easy to nominate deserving employees, open voting periods, and allocate awards for celebration. With our customised notifications, you can set up and monitor the entire process effortlessly.
Showcase accomplishments
Elevate your employee recognition game with our exclusive, customised trophies. These trophies can be displayed on an employee's profile, serving as a testament to their achievements. Whether it's commemorating a work anniversary, celebrating a birthday or acknowledging course completion, our customised trophies offer a meaningful way to honour your employees' successes.
Foster a collaborative culture
Empower your employees to become champions of growth and success by recommending their peers for their contributions. With a library of badges aligned with your organisational values, each recognition becomes a unique symbol of achievement.
Want to know more about ELMO Rewards & Recognition?
Rewards and recognition refers to the process of acknowledging and rewarding employees for their contributions and achievements.
Rewards and recognition can help improve employee engagement, motivation, and productivity. It can also help retain top talent and build a positive workplace culture.
Rewards and recognition can be used to reinforce positive behaviour and motivate employees to continue performing at a high level. By recognising and rewarding top performers, organisations can create a culture of excellence and encourage others to strive for excellence as well.
Our Performance Resources
Make an enquiry
Please complete the form below and one of our consultants will be in touch with you shortly to assist with your enquiry.
Get started
Leave your details and we'll be in touch to discuss how our award winning platform can help your business.
Register to download resource
Thank you for your interest in ELMO Software.
A member of the ELMO team will contact you shortly to assist you with your enquiry.
Thank you
A member of the ELMO team will contact you shortly to discuss your needs and arrange a demonstration.
Thank you for registering!
You should receive a registration confirmation email shortly.